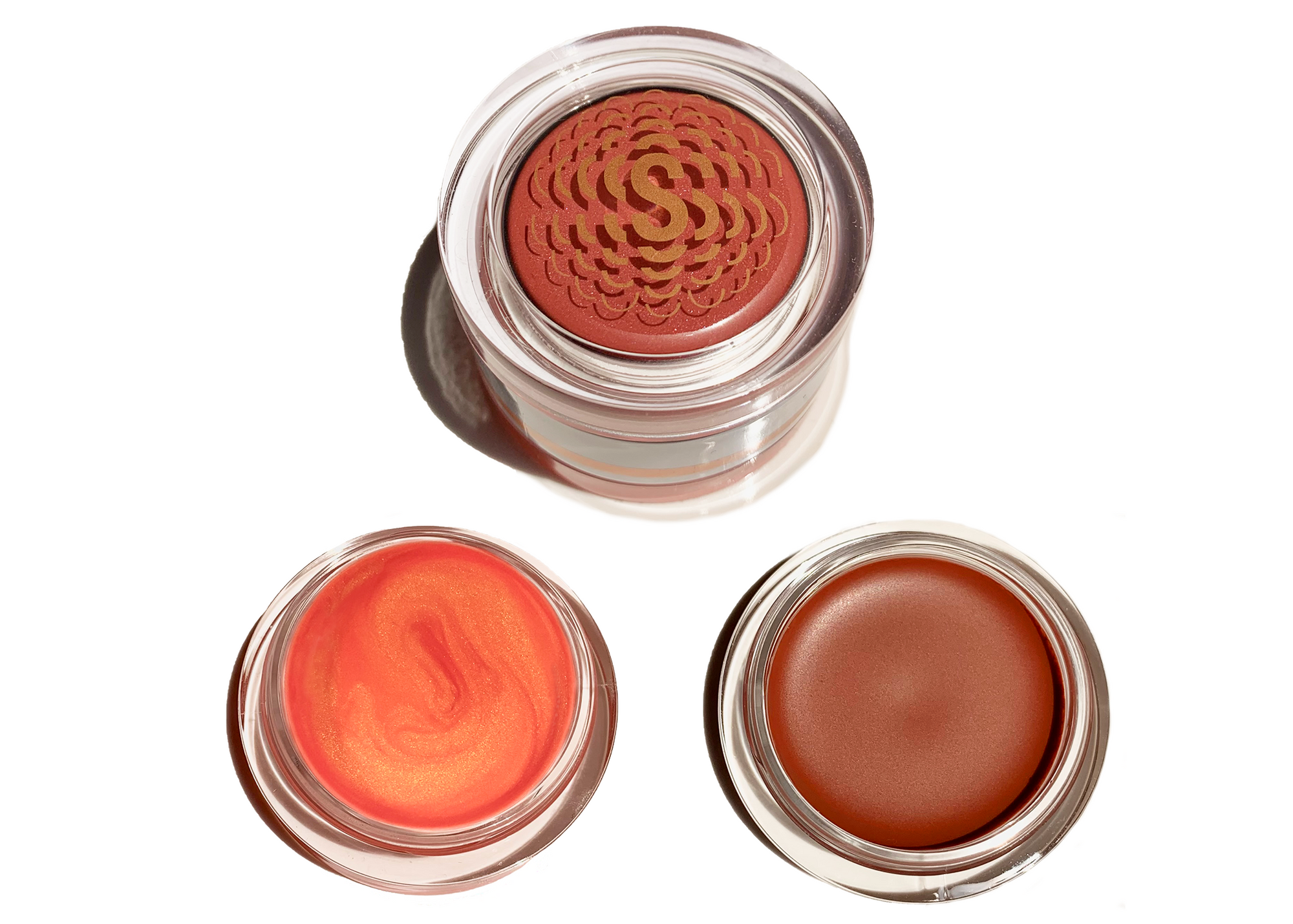 Balms Away 2
Peachie Lip & Cheek Balm
$35
Two sides of the same coin (jar!): Simply twist open the jar to reveal a color balm and a shimmer balm.
Color Balm: Think of it as a Bellini, lovely for any time of day. Luscious, smooth, and nourishing, it's infused with mango, cocoa, and apricot seed oils. Always versatile, glide it across your lips and cheeks for just the right amount of moisturizing color. Layer it to be as sheer or as vibrant as you desire. Just like the cocktail, it's the perfect brunch, girls' night, or whatever-you-feel-like companion.
Shimmer Balm: Beam in our sheer tangerine shine. Vibrant but translucent — you might think you had one too many Bellinis when you see it in the packaging vs. on your face. It is the ultimate bright shine. Best worn effortlessly as sheer lip balm, lip balm topper, or highlighter. Shine on!
Why You'll Love It
A sun-kissed peach that gives off total Bellini vibes (color balm) and a complementary (and complimentary!) sheer, shiny tangerine (shimmer balm)

Glides on and feels moisturizing and looks as sheer or as powerfully colorful as you'd like, depending on how many times you sweep it on

A total multitasker — goes on lips and cheeks and comes with a color balm and a shimmer balm

Your balm, your beauty expression — color balm looks great as a lip balm or a dewy blush and shimmer balm can be a fun lip balm, a special lip balm topper, and an illuminating highlighter

Infused with mango, cocoa, and apricot seed oils